Orgalla Designs
Body Piercing Aftercare (Oral)
Body Piercing Aftercare (ORAL)

Raise Your Inner Vibration!
Please note: The following information is only suggested, and is not medical advice from a physician. Please contact your physician if you have any questions. The information below has been recognized by the piercing industry as a high standard of care & aftercare. 
Orgalla Designs wants the best for all of our clients. Please call us if you have any questions. We are happy to help answer any questions you may have.
What to Expect

Your body piercing was done by a highly trained professional. The next steps of care are extremely important & imperative to your healing process.    
(Please note: Everyone heals at a different rate & time. Below is a list of common healing signs, after your initial piercing/ stretching.
Please contact your piercer if you have any questions.
After your piercing is done, you may notice:
Pink or slightly red around the piercing entry & exit site.
Itchy
May bleed a small amount and crust
may be slightly swollen/ puffy
Slightly sore or achy during healing time.
You may notice a whitish/yellow color fluid that persists for a few months during your healing time, even up to a few years with certain piercings. This is NOT PUSS. Puss is a dark yellow &/or green color. This is your body's natural way of healing. Please contact us if you have any questions.
Please see healing times chart, for suggested healing timelines related to your specific piercing. 
 HOW TO CLEAN YOUR ORAL PIERCING
Oral Piercings need to be rinsed regularly throughout the day. Orgalla Designs suggests a Listerine mixture of 60% Listerine and 40% bottled spring water/ distilled water. Using the Listerine full strength only prolongs your healing. Use this before and after you eat, drink, smoke or anything that comes in contact with your mouth orally, whatsoever.
In addition to Listerine, you will also need
100% Sea Salt
 

ONLY!!! DO NOT USE OTHER SALTS. DO NOT USE EPSOM SALT. 

 

Use 1/4 tsp/1 cup of distilled water.

 

Use this solution warm or cold. There are great benefits to using the sea salt solution as a hot compress or mouth rinse.
Using as a compress/soak
Place the solution in the microwave and warm it up to a warm temperature to the touch, but that you will not burn or hurt yourself. Use as an inverted cup of hot water, or drench paper towel, and hold onto your piercing as a hot compress. DO NOT USE A TOWEL!
Use this method 1-3 times p/day. 
You can also use: (Orgalla Designs, strongly suggests the sea salt solution)
Bactine (Can be diluted up to 60% with distilled water if over dryness occurs), H2O Ocean Spray in a can, or Ear care solution containing Benzalkonium Chloride.

Soap used around the piercing should be fragrance-free & antibacterial. Orgalla Designs suggests Liquid Antibacterial Soap ONLY( ex. Soft-Soap, Lever 2000, Dial, Castile, Almay gentile wash) , due to the soap bars harboring bacteria.
 Use soap no more than 2 times a day, unless otherwise advised, so you do not over dry the skin.
What Not To Do:
It is important...DO NOT TOUCH the piercing with dirty hands, Always wash your hands before touching your piercing
Avoid using makeup products, creams or moisturizers on, or around the piercing.
DO NOT USE:
Rubbing Alcohol, Hydrogen Peroxide, Ointments, fragrant soaps or lotions. Many people think these are ok to use, however they are extremely harmful to the piercing, clogging and over drying the skin cells & causing chemical burns. Skin cell regeneration is important to heal your piercing quickly.
Be careful of weights, tights, belt's, leggings or tight constrictive clothing that may snag or get caught on your jewelry. The piercing needs to heal first, before this type of friction against the jewelry, and will prolong your healing, possibly injure or tare your piercing.
Avoid Pools, Hot tubs, Ocean, Lake or outdoor body of water. They harbor bacteria, and are not good for the first month minimum into your healing time. 
Do NOT change your jewelry too soon. It is important to allow your piecing to heal with the appropriate body compatible jewelry. Changing the jewelry too soon, can cause many problems, irritate or can be harmful to the piercing. It is not suggested to change the jewelry to soon, unless needed. Inquire with your piercer for more information. Orgalla Designs is happy to help you pic a body compatible piece of jewelry, AND we can change your jewelry for you with ease and comfort using our specialty guided tapers for your comfort.
 Please contact us if you have any questions. We are here to help you with all your piercing needs.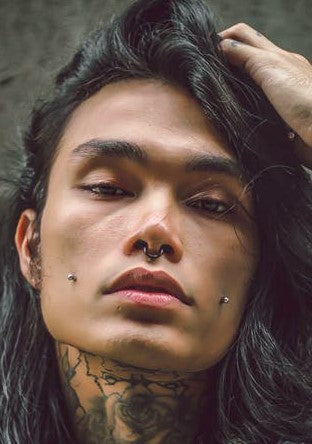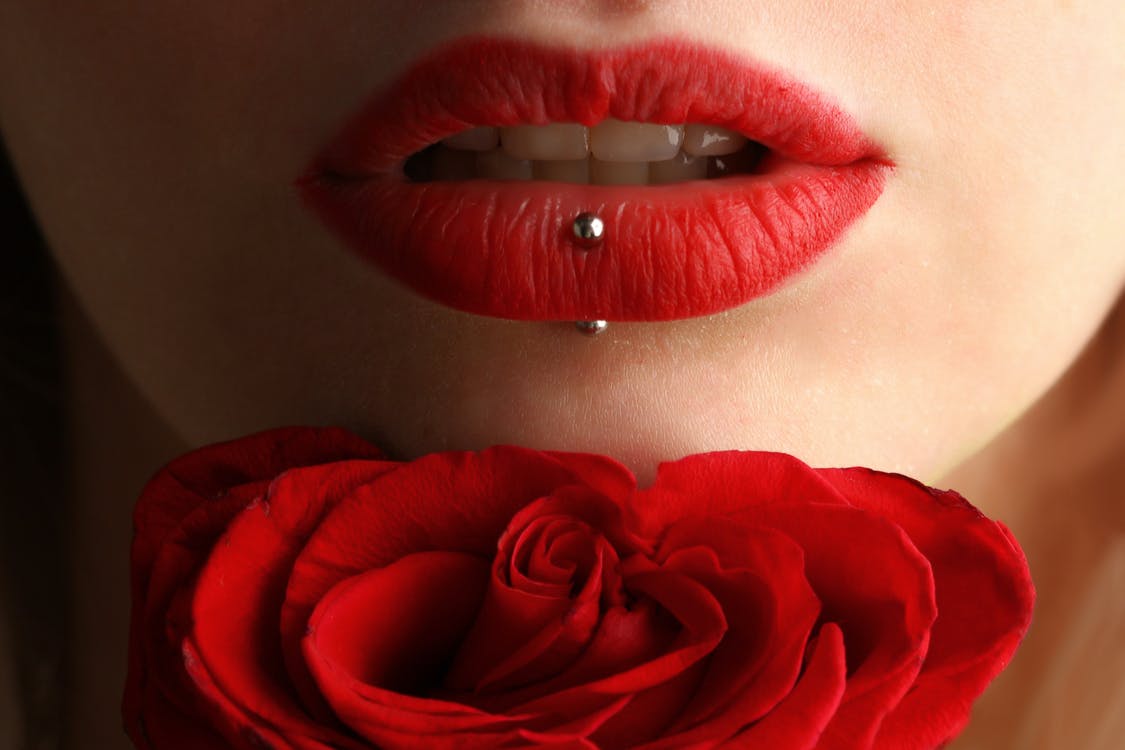 Lift Your Inner Vibration...
* *** *LIVE * LAUGH * LOVE * *** *
Returns

Returns must be made within 30 days of purchase, with a receipt, for store credit only. The item returned, must be in the same condition, as when it was purchased. Implant grade Body jewelry is non-refundable, unless determined difective, due to sanitary reasons.