Orgalla Designs
TATTOO AFTERCARE
TATTOO AFTERCARE
Lift Your Inner Vibration!
(ILLUSTRATION TATTOO'S ONLY- NOT FOR PARA-MEDICAL MICROPIGMENTATION)
You will need to know how to care for your tattoo during the healing stage, once your tattoo session is done. Keep in mind that these are industry suggestions that have been effective for generations, and this is not the advice from a medical doctor.
Before leaving the studio, your tattoo was cleaned, A & D ointment/ Aquaphor was applied, and a cover was placed over your tattoo for protection.
Keep the tattoo covered for 1 Hour.
Once you have taken off the bandage, discard the bandage.
Immediately wash the tattoo area with a good FRAGRENCE-FREE ANTIBACTERIAL SOAP. (ex. Soft Soap, Dial Soap, Castile Sensitive)
DO NOT USE ANY TOWELS OR WASH CLOTHS.
AIR DRY OR PAT DRY WITH A CLEAN PAPER TOWEL
Apply a small thin layer of A&D Ointment or Aquaphor for 3 Days, 2-3 times p/day. Do not allow the tattoo  to be overly saturated with the ointment. It is important to use a very thin layer, when using it. You do not want your tattoo to dry and crack either, so it is important you take care of your new tattoo for the next few weeks.
Always was your hands and remove old ointment, to apply new ointment when needed.
Apply Cocoa Butter or Original Lubriderm no scent after 3 days, 2-3 times p/day to avoid dryness. Depending on your skin type, some people feel they need to continue with this step for up to 2 weeks. 
There are 2 Healing Stages with every Tattoo.
It takes 3-4 weeks for your tattoo to heal. During the first week to two weeks, you may form a scab. DO NOT PICK OR SCRATCH. Between 1-2 Weeks, you may peel. DO NOT PEEL, SCRATCH OR PICK.
The second healing stage is when your tattoo in week 3-4, and has a possible ashy look to it. Your Tattoo still has a dry layer, and will lightly peel. DO NOT PICK OR SCRATCH OR PEEL. This is the time when you will want to use lotion, to help keep the tattoo hydrated, while it its healing. It is important not to overuse ointment or lotion. DO not submerge under water for long periods of time during the 2-4 weeks of healing. Avoid Hot Tubs, Ocean, Pools, Lakes, Sun tanning, etc, while healing. Just be mindful...
Do NOT Cover your tattoo again, unless absolutely necessary. Covering your tattoo, could result in trapping bacteria under the cover, not allowing your tattoo to breathe and prolong our healing. 
Once your tattoo is healed, Don't forget to ALWAYS US A HIGH SPF SUNBLOCK on your tattoo. The sun will naturally fade your tattoo, so protect it from happening.
If you have any questions, please call. No questions are stupid, unless intended to be. At Orgalla Designs, you are a valued customer, and we strive to answer any questions you may have, with the quality of care you deserve.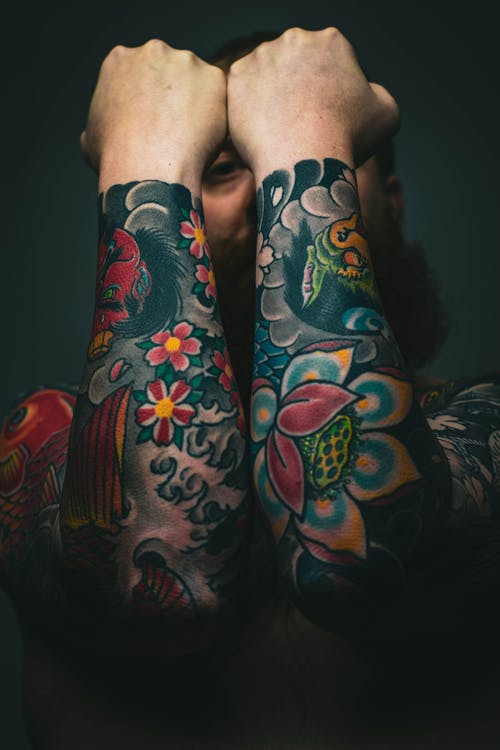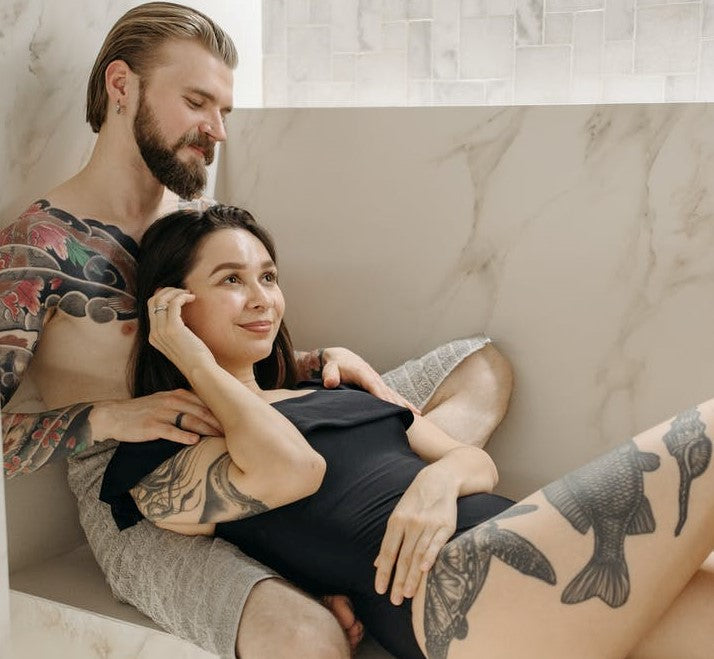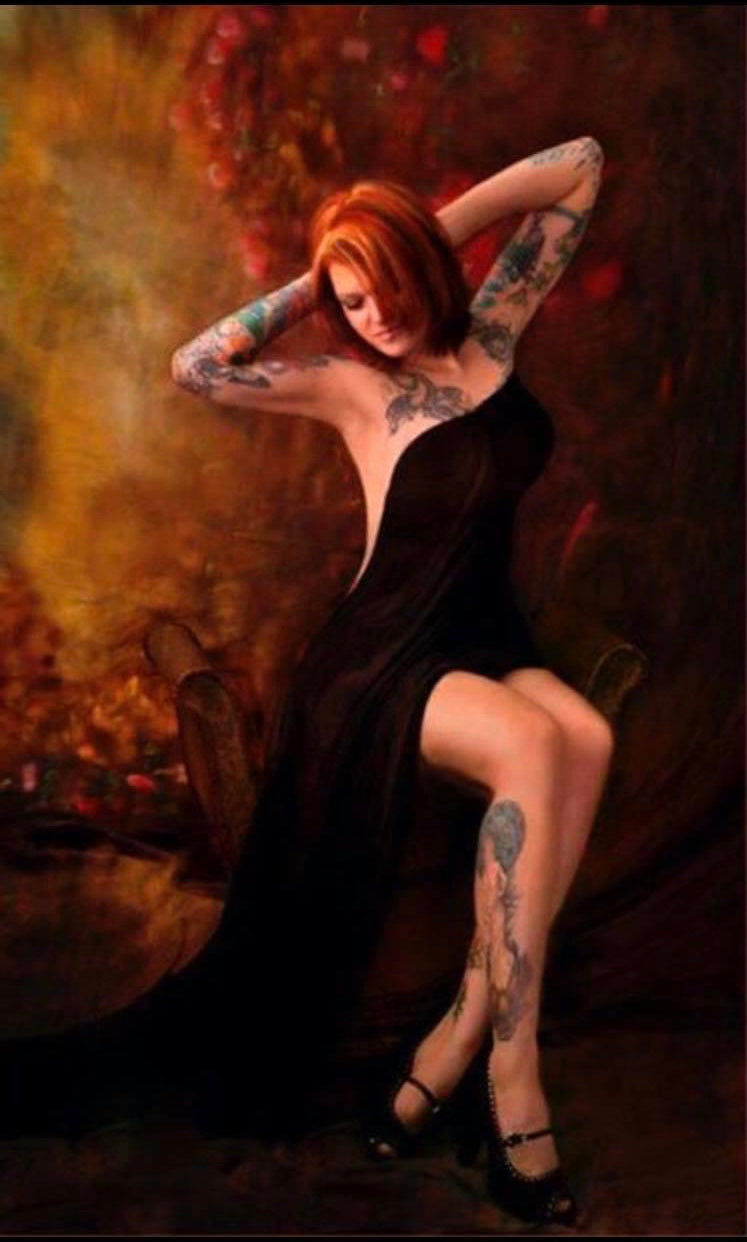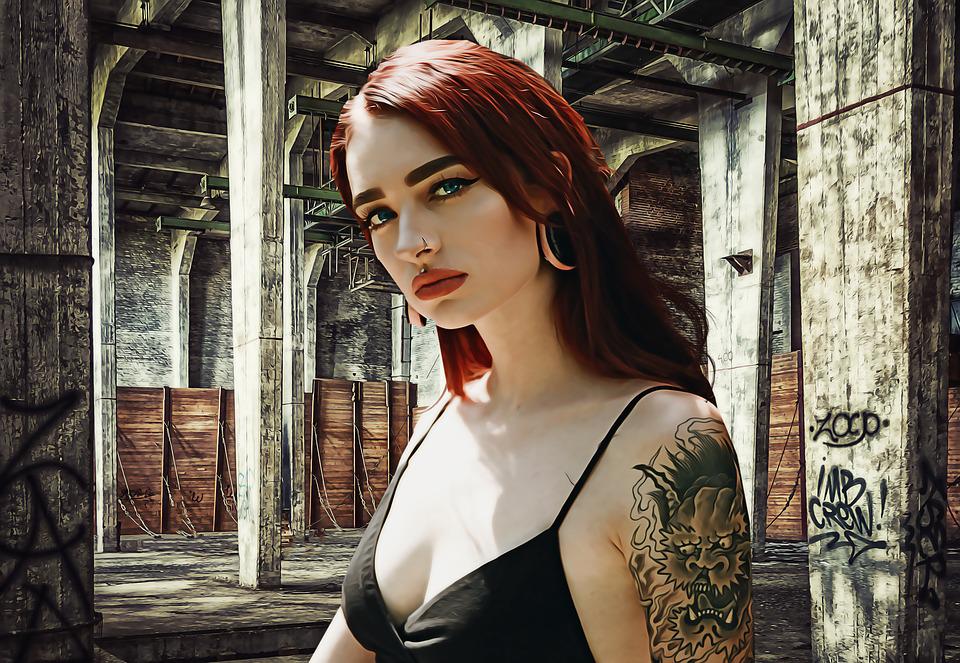 Lift Your Inner Vibration...
* *** *LIVE * LAUGH * LOVE * *** *
Returns

Returns must be made within 30 days of purchase, with a receipt, for store credit only. The item returned, must be in the same condition, as when it was purchased. Implant grade Body jewelry is non-refundable, unless determined difective, due to sanitary reasons.