Orgalla Designs
Lepidolite & Quartz Jewelry Set
Lepidolite & Quartz Jewelry 
Raise Your Inner Vibration!
Mindfully crafted by artist, Heather Kingsley, this Lepidolite Jewelry Set is inspired to help with balance, grounding, protection, cleansing, anxiety, stability, trust, wisdom, stress, tension, growth, Devine connection, harmony.
This stone is known to help with allergies, Alzheimer's, epilepsy, sciatica, joint problems, menopause, anemia, insomnia, strengthens the blood supply, helps with mood swings & neuralgia. 
Jewelry can be sold as a set or individually!
Made In The USA
Chakra: The Third Eye Chakra & Root Chakra
Element: Water & Air
Zodiac: Libra 
Planet: Saturn 
Hardness: 2.5 - 3
Measurements
Necklace: 18.5"
Bracelet: Stretch Bracelet (One Size Fits Most)
Earing's: 2.75"
Materials: Lepidolite, Clear quartz, Aura glass beads, Titanium jewelry Beading cord, Nylon jewelry beading cord, Sterling 925 silver, Alloy metal, Toggle end cap.
The Item seen in the photo, will be the item you will purchase, unless otherwise indicated. Please keep in mind that color may differ with various computers.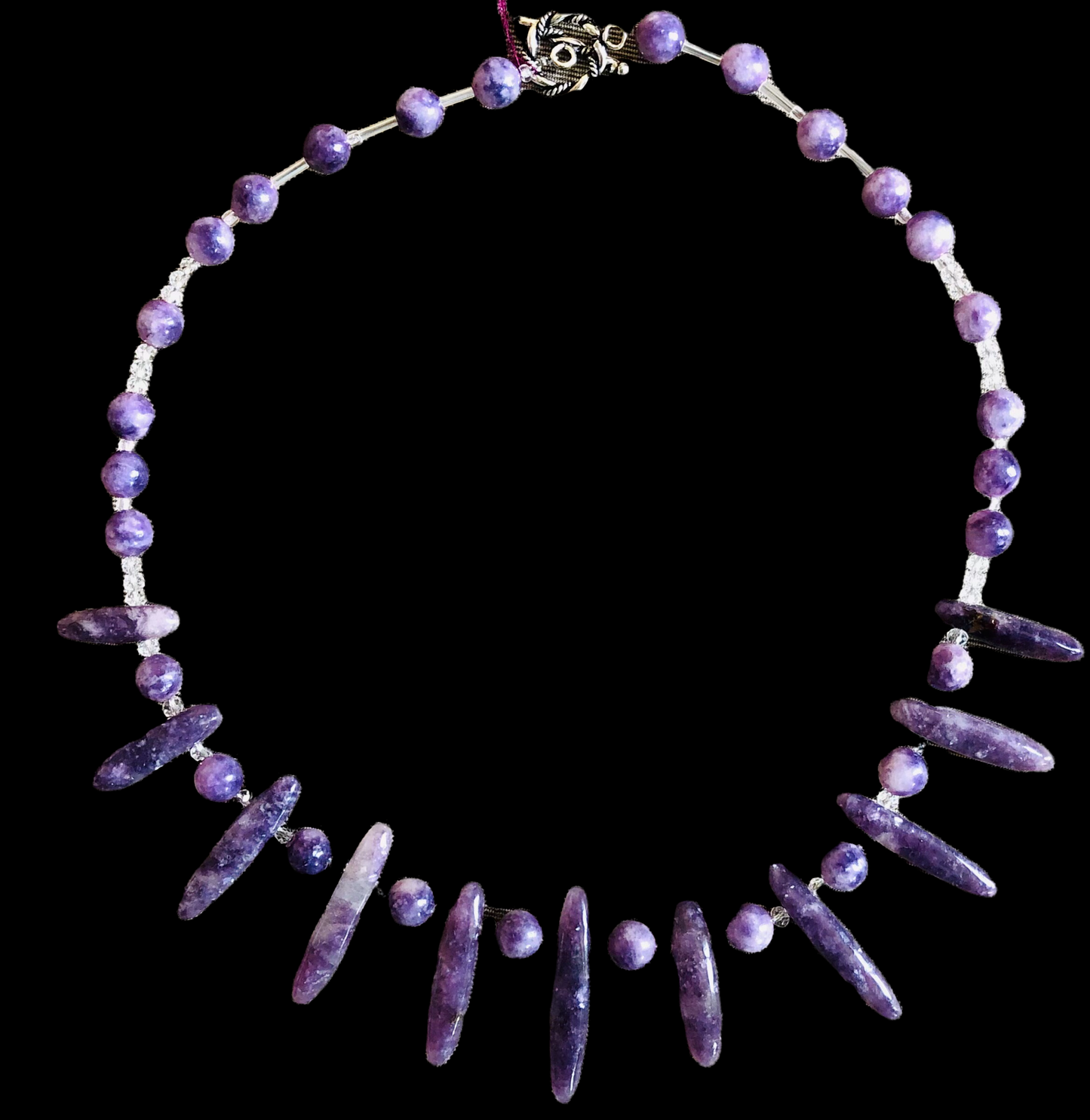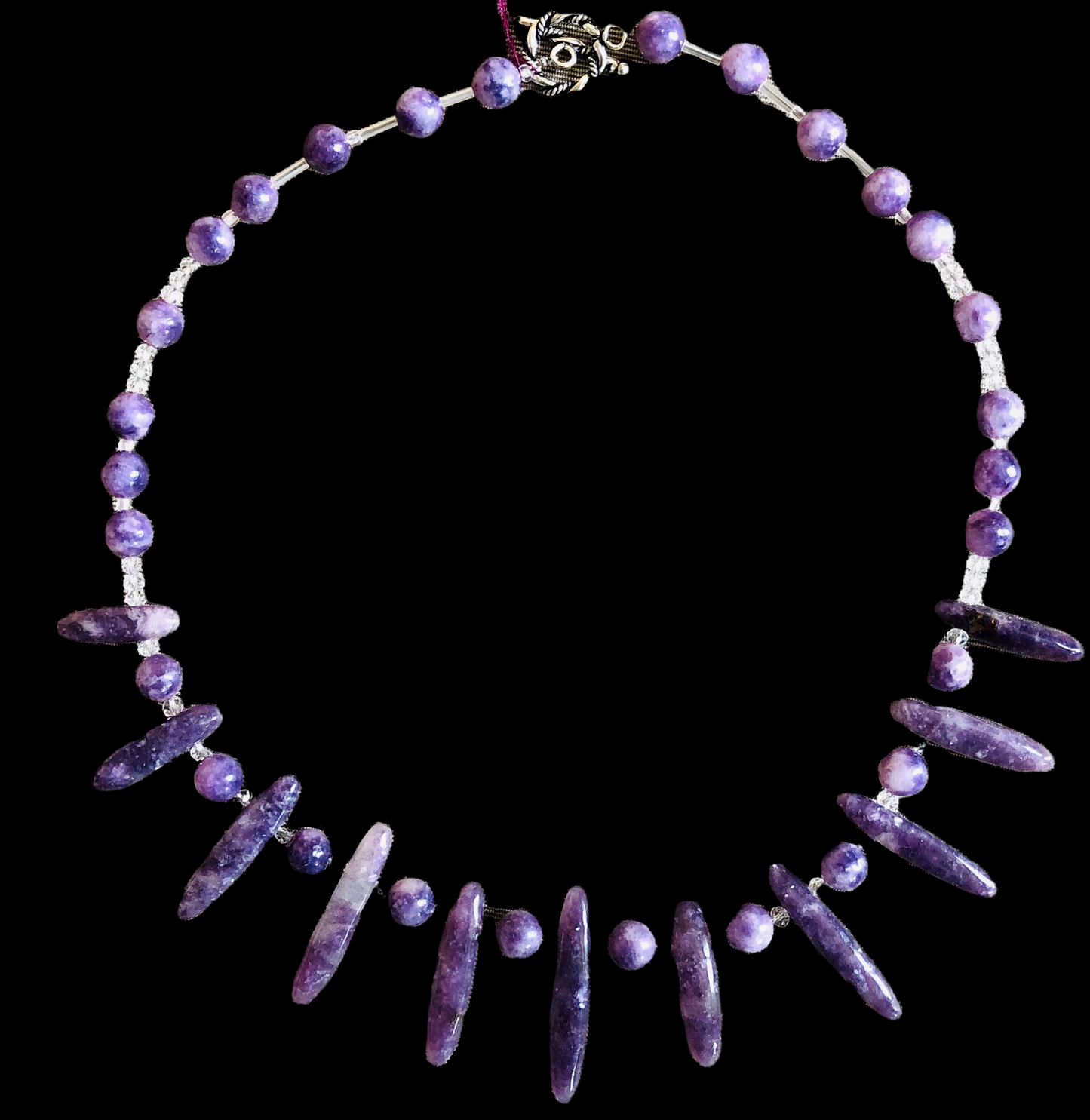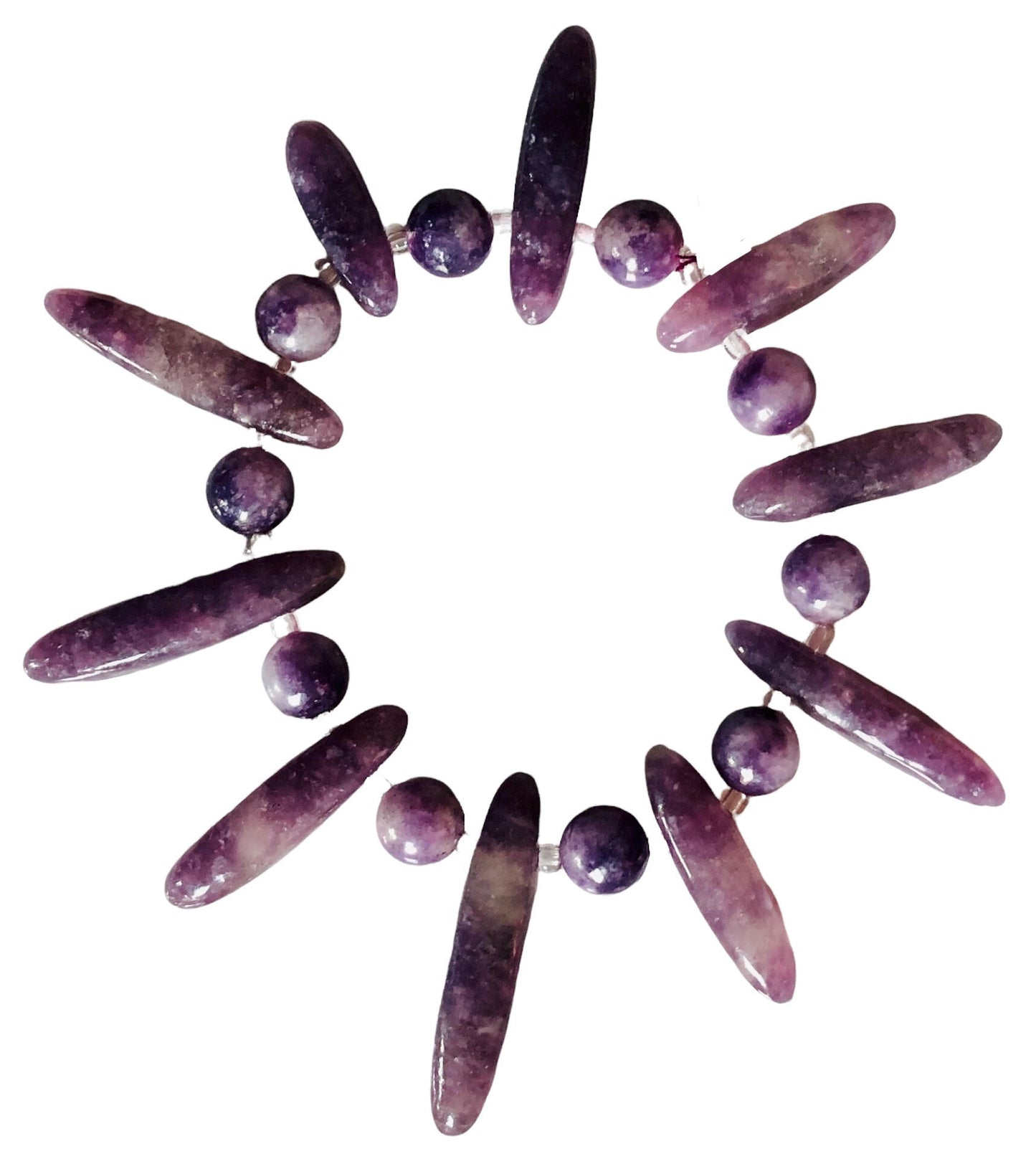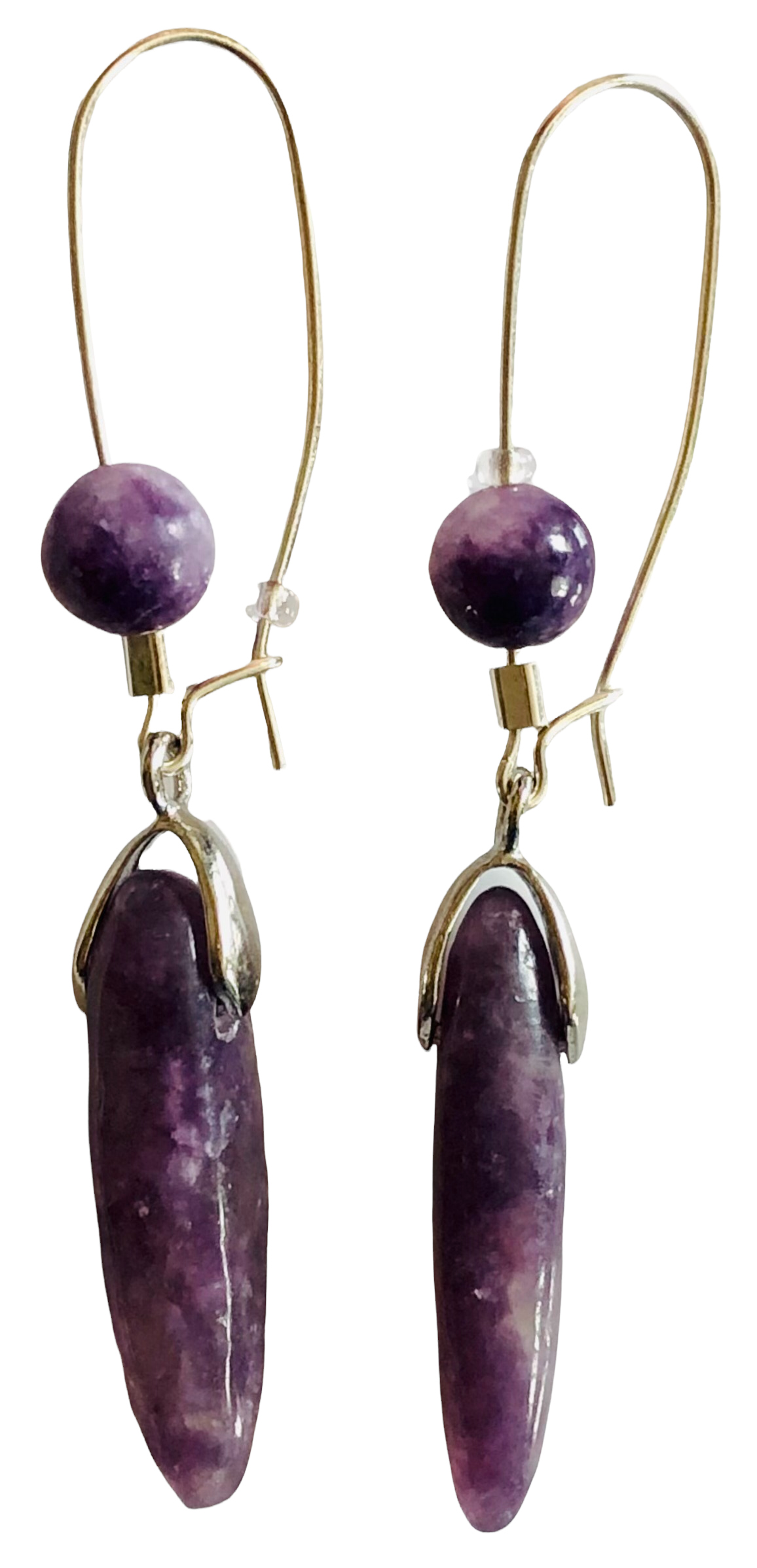 Lift Your Inner Vibration...
* *** *LIVE * LAUGH * LOVE * *** *
Returns

Returns must be made within 30 days of purchase, with a receipt, for store credit only. The item returned, must be in the same condition, as when it was purchased. Implant grade Body jewelry is non-refundable, unless determined difective, due to sanitary reasons.