Orgalla Designs
Captive Bead Rings/ Surgical Stainless 316 L/ LVM Implant Grade Steel
 Surgical Stainless 316 L/ LVM Implant Grade Steel
            Captive Bead Rings            
      
Raise Your Inner Vibration!
Surgical Stainless 316 L/ LVM Implant Grade Steel Captive Bead Rings
A Captive bead ring, is a ring that holds a ball suspended between the two ends of a hoop, by tension.

Smaller gauges can be bent by hand, however it is suggested to
 

use ring opening pliers and ring closing pliers, if you wish to change it yourself.
Local tattoo shops & piercing studios will help you put your jewelry in, if your ordering on line, for a small service charge.
Heather Kingsley, owner and operator of Orgalla Designs, is happy to help assist you for any of your professional body piercing needs. 
Gauge: 18G, 16G, 14G, 12G, 10G, 8G & 6G Custom Sizes Available
Diameter: 6mm (1/4""), 8mm (5/16"), 10mm (3/8"), 12mm (1/2"), 14mm (9/16"), 16mm (5/8"), 19mm (3/4"), and up.
Captive Bead Ring.
 
Special custom size request available.
Please Contact Us for more details.
Orgalla Designs offers custom jewelry orders in the following materials:
Yellow Gold - Rose Gold - White Gold -Surgical Grade 316 L/LVM Stainless Steel - Titanium/Niobium (Green, Purple, Rainbow, Light Blue, Dark Blue, Acrylic
Purchased item details
Captive Bead Ring (CBR) of 1 item, in 1 Gauge, and 1 Diameter.
Surgical Stainless 316 L/ LVM Implant Grade Steel
All Captive bead rings come with a standard hematite bead.
Custom orders may be
subject
 to a price change, due to gauge, diameter.
Custom jewelry is priced as a beginning estimated fee. Price will differ p/ material gauge, diameter & complexity of custom order.
Custom orders may require additional shipping time, by our manufactures. We appreciate your patience. We are dedicated to shipping our products as soon as they are available to us, by our manufacturers.
Deposits are required for custom orders
Additional beads for sale by request only, additional will apply!
Orgalla Designs offers a huge variety of energy healing beads for your customized classy, elegant & beautiful feminine look or masculine.
We offer something for everyone...
Absolutely a great gift, versatile hoop that is UNISEX.
Please feel free to contact us with any questions.
The Item purchased is duplicated from the item in the photo, and is not the item in the photo.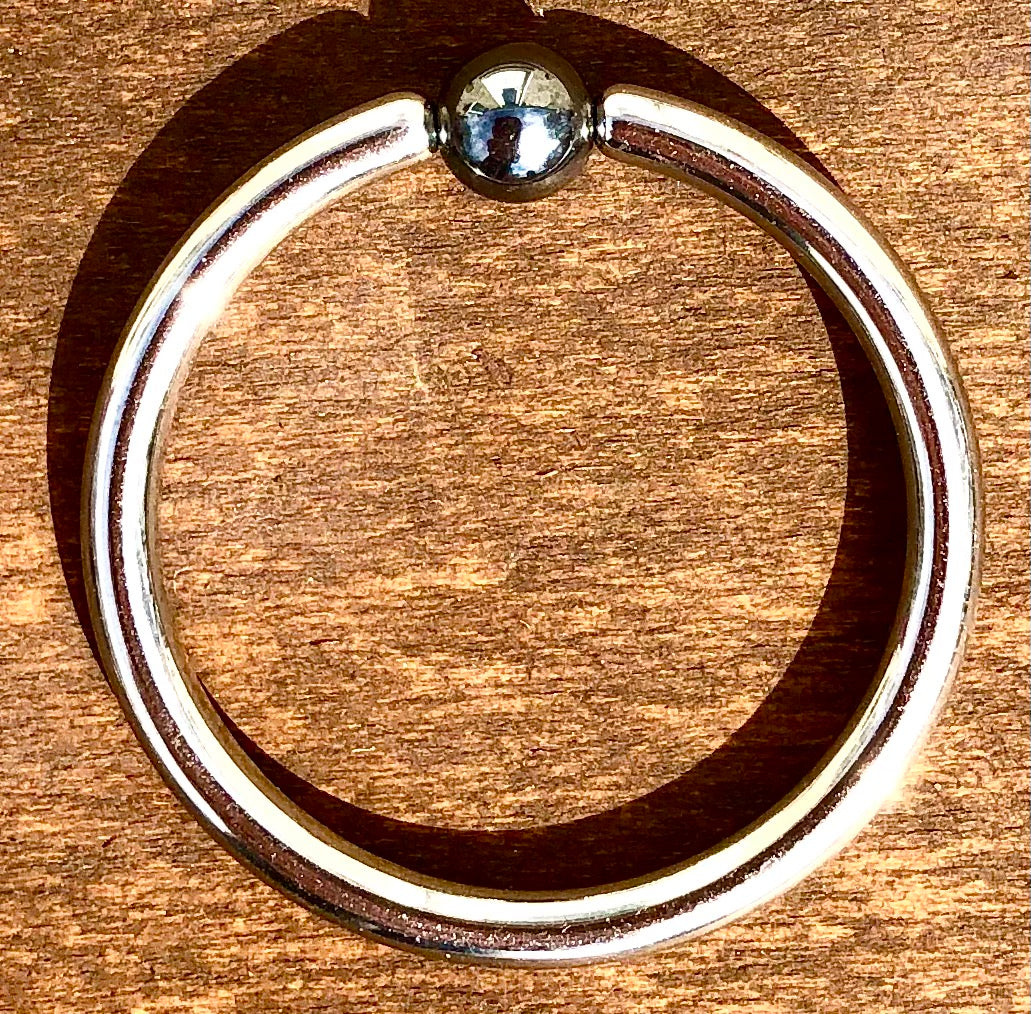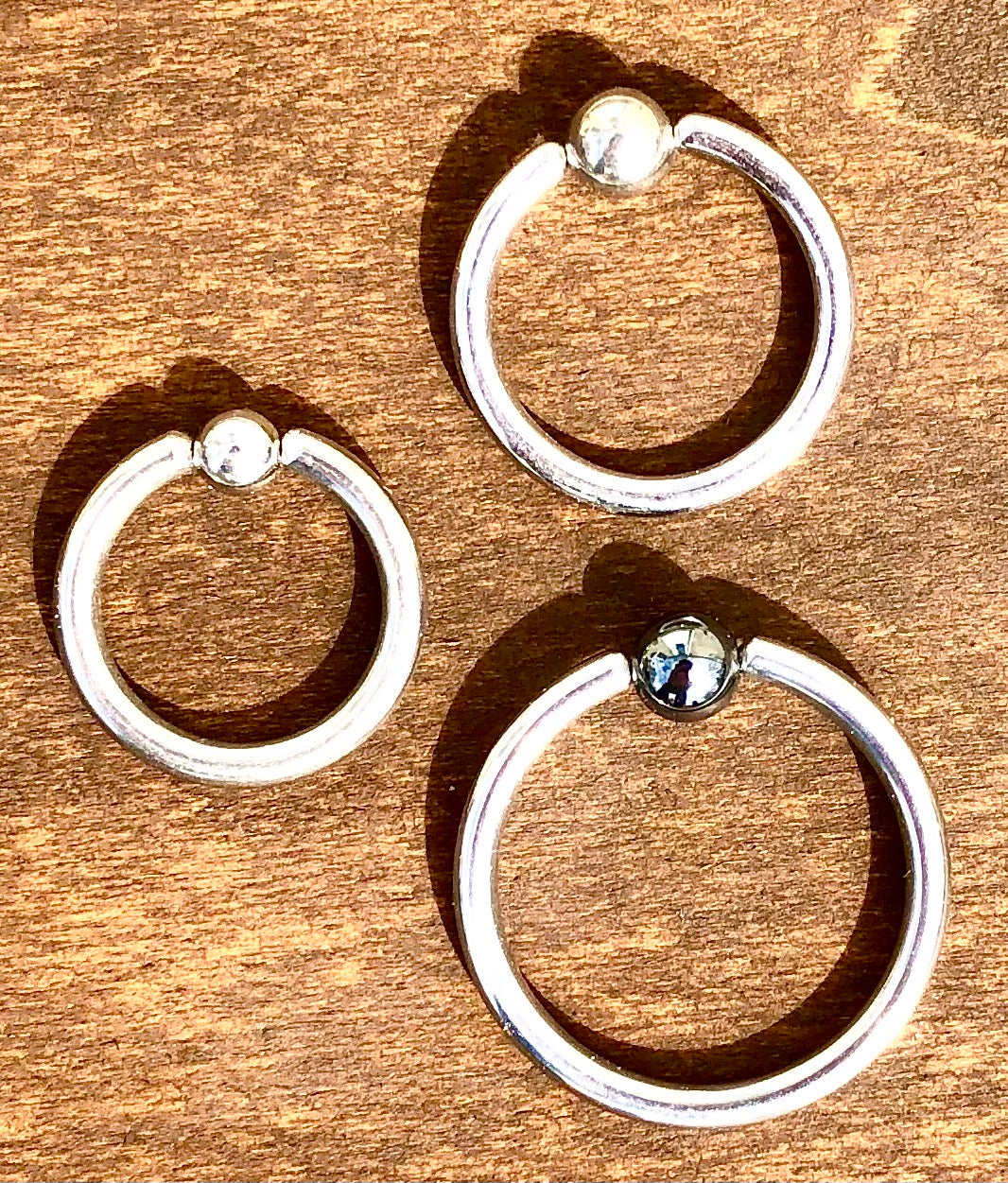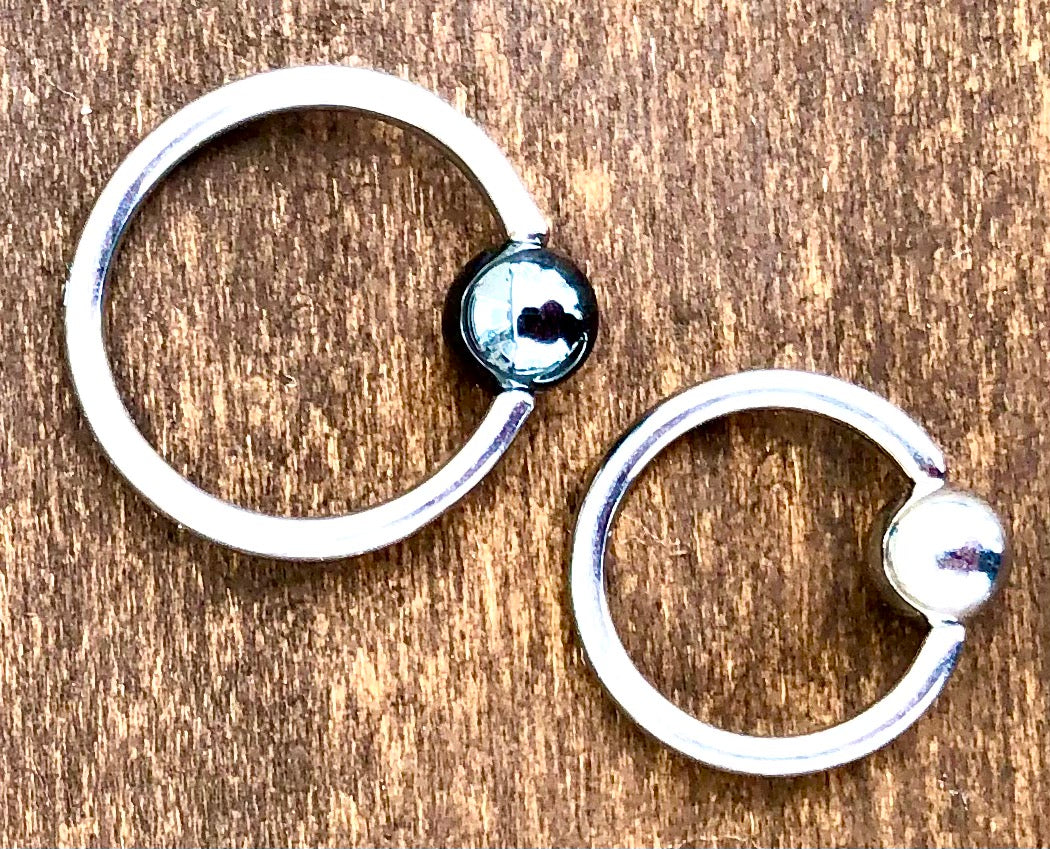 Lift Your Inner Vibration...
* *** *LIVE * LAUGH * LOVE * *** *
Returns

Returns must be made within 30 days of purchase, with a receipt, for store credit only. The item returned, must be in the same condition, as when it was purchased. Implant grade Body jewelry is non-refundable, unless determined difective, due to sanitary reasons.